In 2016 a collaboration between the
City of Falls Church
and
Fairfax County
aimed to improve safety and accessibility to, and at, the intersection of Great Falls and N. West St. in Falls Church. At long last the stakes are being planted, and ground being marked for the improvements, expected to begin this spring and summer.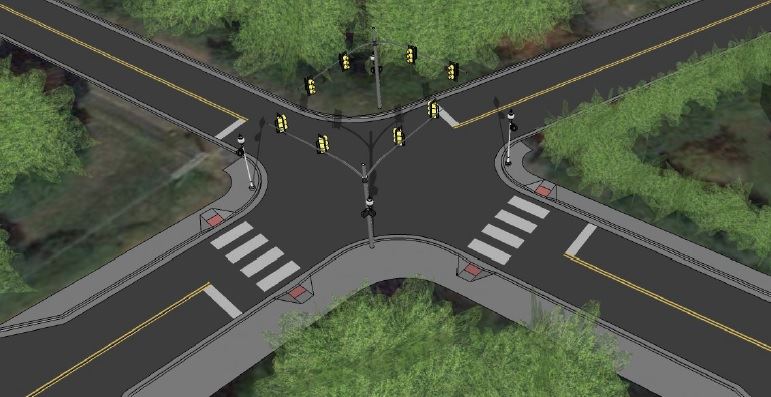 The home owners set to benefit most are those along the east side of Great Falls St. between N. West st and I-66, and those on N. West St. between Great Falls and Westmoreland St. at the border of Arlington. Already resilient regulars at the Falls Church Farmers Market and surrounding attractions, these residents will soon be able to make their treks much more peacefully. Best of all, these upgrades will come well in advance of the completion of Founders Row. So, on opening day at N. West St. & W. Broad these residents will have a long established routine of leisurely crossing Great Falls St.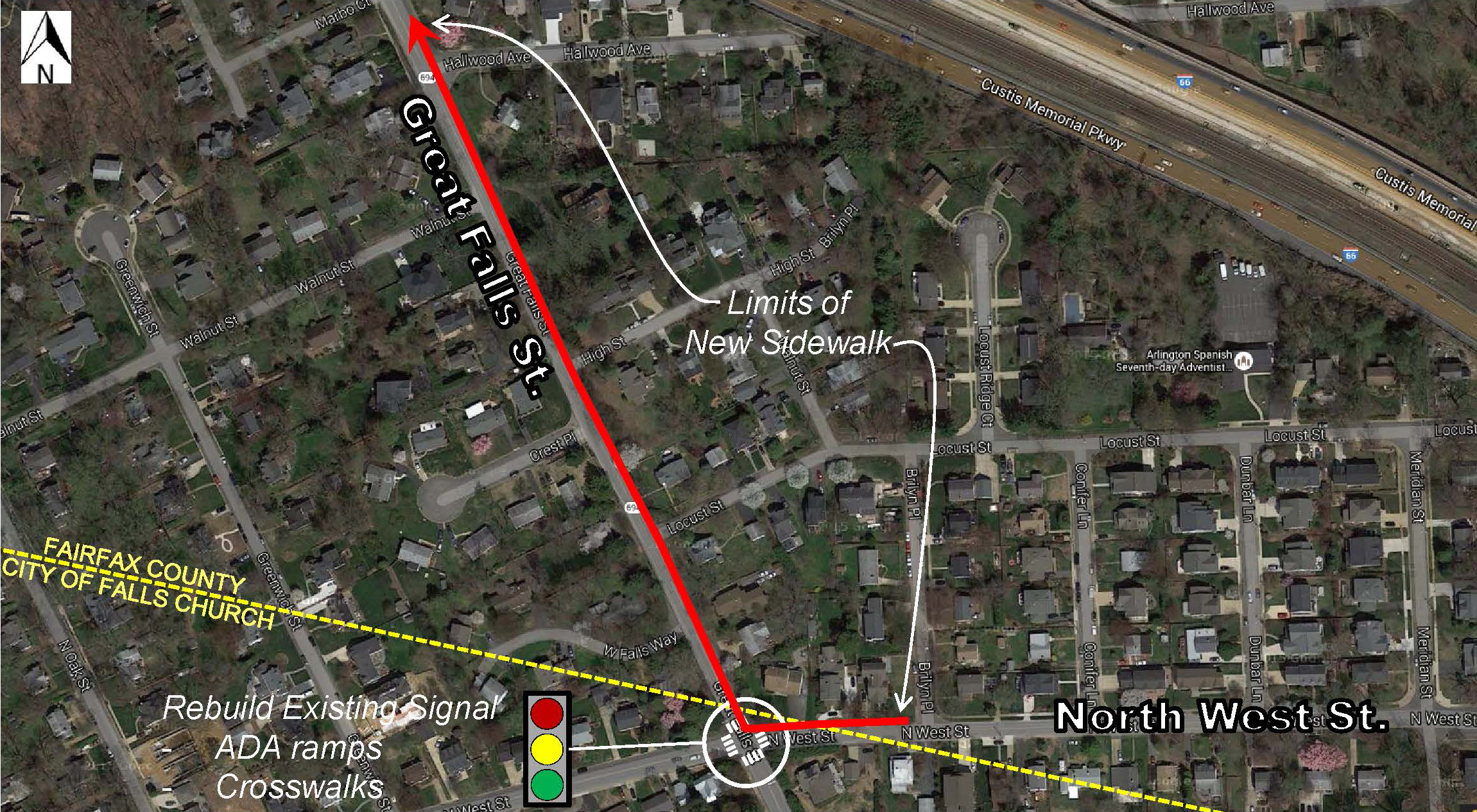 In the near-term, the biggest beneficiary may be the lovely home listed for sale at 706 N. West St, and it's future owners! With almost a third of an acre of property, a large one of kind garage for Falls Church, and the charming updated farmhouse interior, these external improvements will serve as a nice bow on an already well wrapped package.
For anyone looking to capitalize on this unique Falls Church City opportunity, and the City & County improvements the home is about to benefit from, come say hello at our Open House this Sunday from 2-4pm.
I spoke with Fairfax County authorities on Thursday who confirmed that work will begin on the sidewalk sometime this summer. I am waiting for a call back from the City of Falls Church on the crosswalk timing, but it stands to reason the crosswalk would happen first, and both areas are already well staked and marked.