Often times the real estate market in our beloved "Little City" marches to the beat of its own drum. As such, analyzing our market alongside others nearby is generally filled with caveats and nuance. That said, in March Fairfax and Arlington counties saw "New Pending" sales (that is, homes that went under contract within that period) exceed the number of Active listings available for the first time since April 2013. While this is a slightly more common occurrence here in the City of Falls Church, in March our New Pending sales rocketed well past the end-of-month Active listings by 40%, the largest margin in 10 years worth of data. The next largest disparity was in March of last year, where we had just a 14% differential.

Though our inventory isn't alarmingly low by any historical measure, the inverse ratio of activity was enough to raise some eyebrows and enough to experience similar market dynamics to those of our neighbors. One key difference is that Arlington and Fairfax Counties are trending heavily toward 10 year lows for inventory so far in 2019, YET seeing normal sales volumes going into Easter weekend. As we'll see below, we in Falls Church saw both measures move, but simply in opposite directions.

A QUICK VISUAL OF ARLINGTON & FAIRFAX MARKETS
ARLINGTON: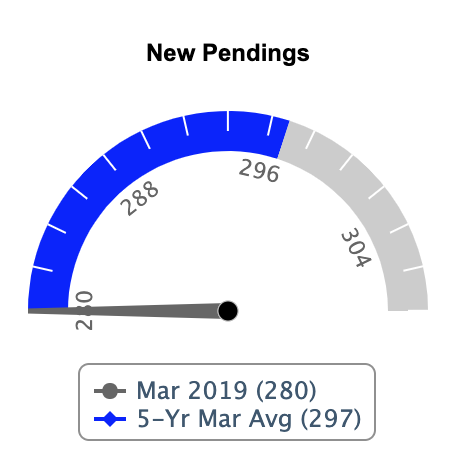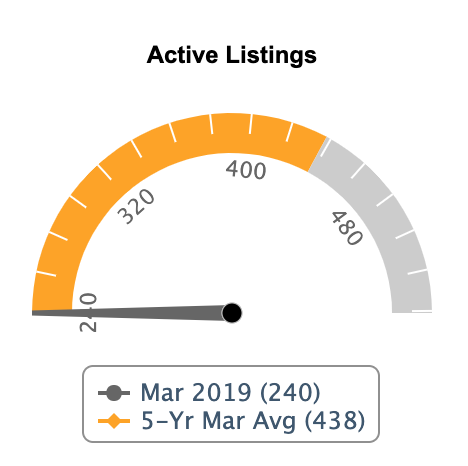 FAIRFAX: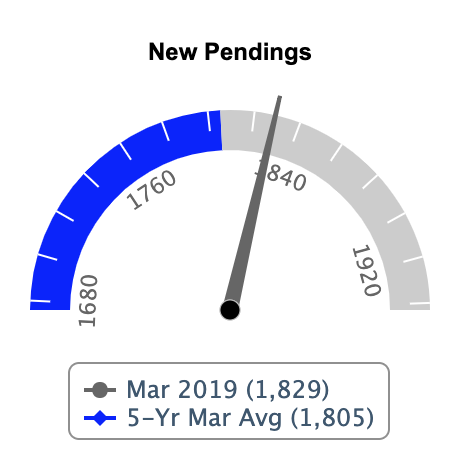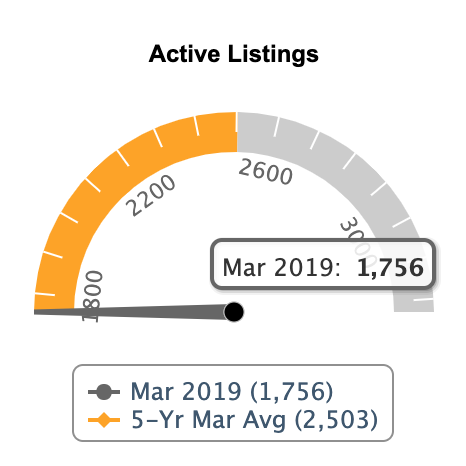 Note the substantial drops in the number of Active listings compared to the 5 year average. Then note the fact that
New Pending sales are right in line with the five year averages.

A QUICK VISUAL OF FALLS CHURCH FALLING IN LINE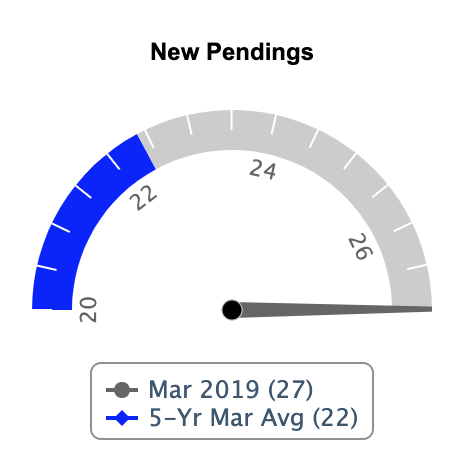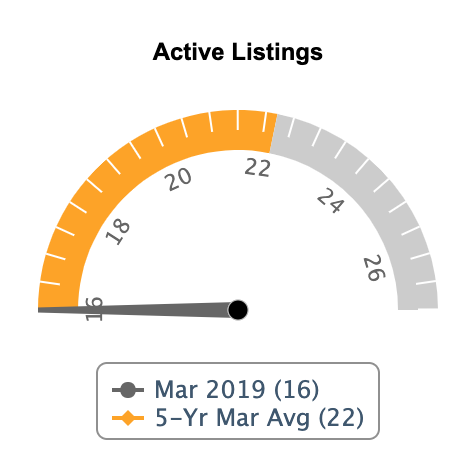 Taken independently we can see that neither statistic is deviating dramatically from the norm, but we have a fickle market given its small size. Because Active listings deviated low, and New Pendings deviated high, we have the dramatic spread between the two.

WHAT WE MIGHT EXPECT FROM HERE
Although we've already seen some excitement out there, now that we've cleared the Easter Holiday, the azaleas are in full bloom, and Spring Break for FCCPS is behind us we'll see the Spring Market swing into full gear. Each week we'll see new batches of homes hit the market with all the Open House crowds that come with them.

Outside of a significant ballooning in inventory before Memorial Day it's reasonable to expect the dynamics predominantly favoring home sellers to continue well into the Spring Market, possibly carrying over into early summer. Generally by late May the tide begins to turn and inventory starts to exceed demand, but if things remain as tight as they have been, being a bit behind in your home sale preparations may not have as much of an impact this year as it often does. Best not to delay, but if time is slipping by, a June sale may work out okay for you.

WHAT HOME SHOPPERS CAN EXPECT
As we make the turn toward the full blown Spring Market we know there have been enough multiple offer scenarios to assume there will be ready demand to jump on early inventory. It is safe to assume as well, that not everyone hoping to make a purchase this spring has started shopping in earnest. It's nothing new, but we'll continue to see that offers without a home sale contingency will win out in any multiple-offer scenario. So, those hoping to purchase a new home, but who will need to make that purchase contingent on the sale of their existing home may have some hills to climb. That's not to say it will be impossible, but those first weekend rushes on some of the new listings may be difficult to compete in. Once homes get through the second or third weekend those home sale contingencies will find a more receptive audience.

A FINAL NOTE FOR HOME SELLERS
It's important to note that while we've seen the occasional 6 figure escalation and waived inspections, buyers aren't coming in with blank checks for any and every home that hits the market. Plenty of selectivity has remained, so most home sellers will need to exercise a conservative and pragmatic approach in their pricing and let the market take them higher if the market is interested in doing so rather than try to lead the market with higher pricing. Home sellers should also still plan to prepare, and stage (be it personally, or professionally) their home in the best ways possible, putting their best foot forward on day 1. It can be tempting to not make the investment when some homes are selling so quickly, but it is that very investment that will help assure that you do.

IN CLOSING
So, off we go! If you are selling or buying a home (or both) this Spring, best of luck to all of you! If, of course, you're planning to do either of those and have not yet chosen a Realtor partner for your journey I would be happy to sit down to talk about your hopes and expectations.