While many know about the unique (for neighborhoods inside The Beltway) lakeside living offered by the Lake Barcroft, there are some other gems around the Falls Church portion of Fairfax County. Among them is neighboring Barcroft Woods, a neighborhood even I, as a Realtor, only recently discovered. Read on and you'll see just why that was the case.
When I pulled in for the first time a couple weeks ago my jaw dropped, and I think I even said "whoa!" out loud. On a perfect spring morning I was greeted by large lush lawns (no lot is under 1/2 acre), gorgeously manicured flower beds, a verdant tree canopy, and well maintained, well built homes.
The experience actually took me back to my high school days in the beautiful suburban neighborhoods of Lancaster County Pennsylvania, many flanked by active farmland at the time.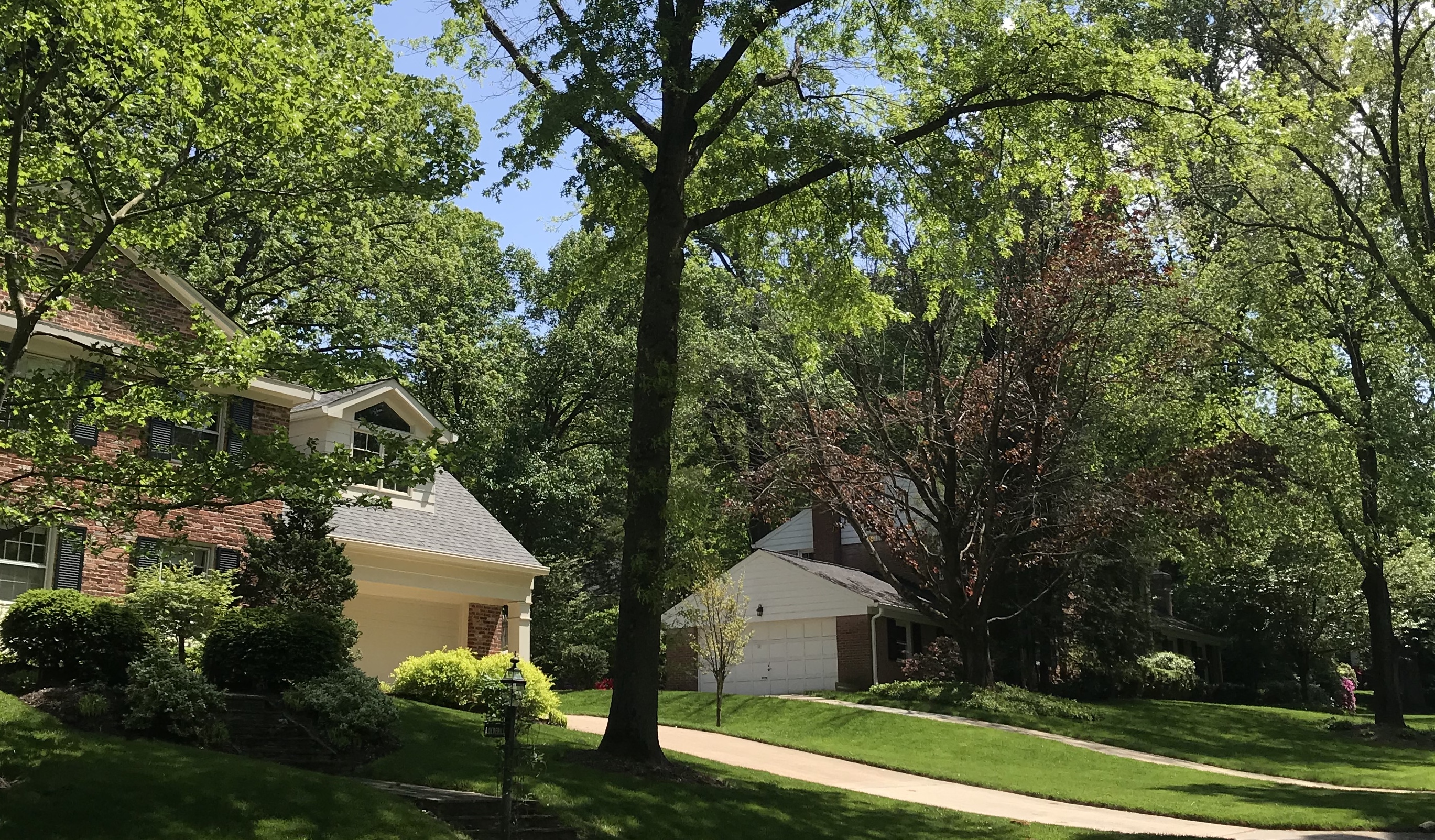 If you, like many others, go to great lengths to avoid 7 Corners you have likely driven right past Barcroft Woods on Sleepy Hollow Rd. After making my long overdue left turn I immediately wondered how I had not been there before, how I hadn't heard anyone talk about it, and why I've never had a client ask to see homes there.
It only took a few conversations with the neighbors to get to the bottom of it. Word is, an unusually high percentage of the 100 homes in Barcroft Woods are occupied by the original owners who have lived there for over 50 years! Just a few homes have sold in the last year, and to hear the neighbors talk about it, it has felt like a veritable exodus to them. Even though a closer look revealed that there are generally a handful of sales a year, it's still the case that a "new" neighbor may have been there for 10 years.
As you walk the streets you can't blame folks for sticking around so long. It truly feels like a haven unlike much else I've come across inside the Beltway. The pride of ownership runs high, and it shows with each edged driveway, blooming azalea, and flawless bit of trim work.
If you or someone you know is looking for a home inside the beltway for under $900,000 give Barcroft Woods a glance!