A STAR IS BORN. SCRATCHING THEIR OWN ITCH AMAZON CREATED A $25 BILLION DOLLAR SIDE HUSTLE
As Amazon began to grow they
had a problem
. They needed to create new and versatile applications on the fly, and then be able to scale those applications rapidly. Realizing their developers were recreating the wheel with every application they were asked to build, Amazon decided to step back and create an internal infrastructure that allow applications to be built more like puzzle than a painting on a blank canvas. Making the system more plug and play enabled each application to be better communicate across the platform to other applications as needed.

In 2003 executives started to realize they might have something on their hands that could be marketed to developers outside the walls of their own organization. After chewing on the idea for a few years
Amazon Web Services
was formally launched in 2006, and continues to be the largest cloud platform today.

Without this maneuver Amazon not only wouldn't be the company it is today, it would quite possibly be a distant memory. Not only that, AWS is now a revenue stream that brought in over $25.7b in 2018, up 47% from 2017. With over 1.5 million AWS users, it is estimated that 10% of those are enterprise-scale companies. And these facts propel us to the next point
…
REAL ESTATE: AMAZON AS THE DIGITAL LANDLORD
From the start all of those applications needed a place to live. While many companies small and large will lease server space, Amazon made yet another important decision that would have huge impact down the road. Rather than lease space, Amazon purchased their own "used" data center. Where was that data center? Right here in Northern Virginia, a major internet hub from the start.


Since then Amazon has been building their own data centers, and yet again, Northern Virginia was the logical location for many of those projects. The backbone was already here, there was ample space to add to their footprint, particularly in Loudoun County, and there were/are local governments itching to grow the area's tech footprint.


In tandem with AWS, Amazon realized they had a stable, scalable data center inventory. So as Amazon launched AWS to the world, they also opened up their data centers, allowing those AWS applications to be built on their server platform as well as opening things up for general hosting. At this point Amazon is the largest hosting company in operation today and their data centers bring in an estimated $8bn in additional revenue per year. Northern Virginia itself sees roughly 70% of global internet traffic, the majority of that traffic flows through Amazon owned servers.


These data centers are a sight to behold by the way. You can get an up close and personal view of one of their newest data centers if you travel out Rt. 50. South of the Dulles Airport, on the south side of 50 you can't miss it, nor the massive run of power lines dedicated to the center's operation.


You won't find any data centers owned under the Amazon name, rather they are owned by Amazon's subsidiary, VAdata, Inc. With dozens of data centers already in the area, just last week it was reported that VAdata contracted to
purchase a 57 acre site in Herndon
.


FUN NOTE: If Netflix or Instagram go down, that's an Amazon server issue, likely right here in Northern Virginia.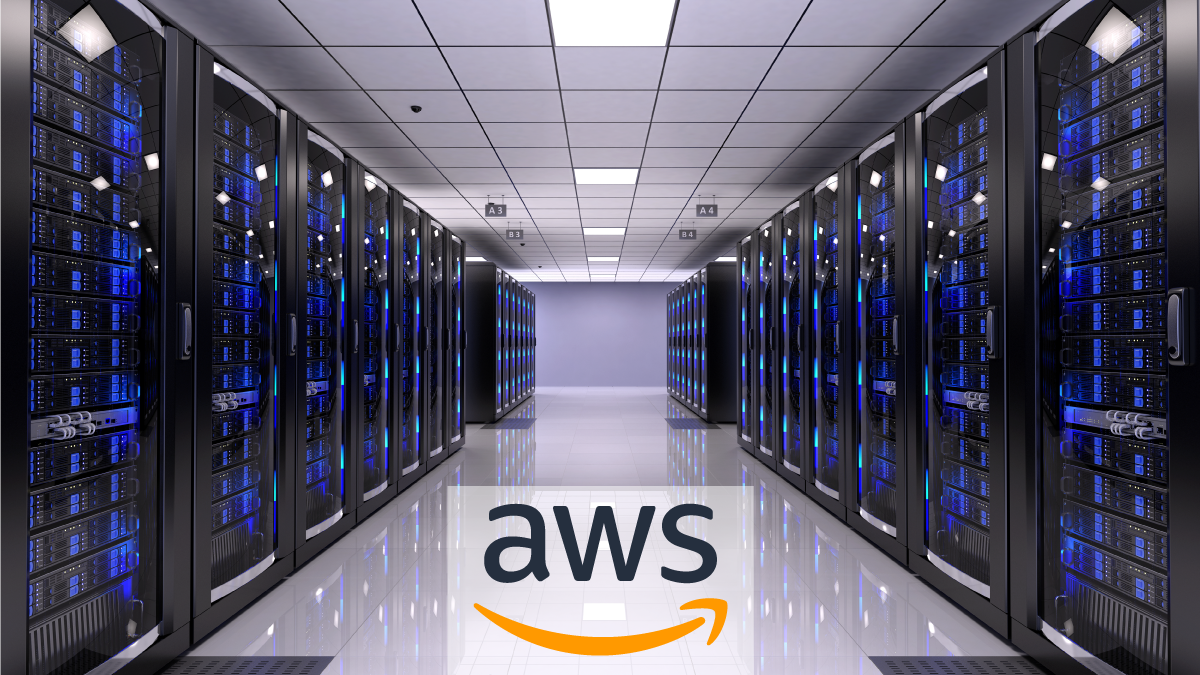 AMAZON NO LONGER THE ONLY SHOW IN TOWN

Not surprisingly, others have jumped into the waters of the now $80+ billion dollar per year cloud infrastructure business. Most notably, Microsoft with their
Azure offering
. While Amazon Web Services remains the dominant player after a 7 year head start,
Azure has gained ground
at a rapid rate, capitalizing on large corporate environments where Microsoft infrastructure is already engrained. Microsoft reports that 95% of Fortune 500 companies have built out solutions of one kind or another on Azure.


For this reason (Microsoft already being in house in most corporate environments), and security advantages that retailers and banks prefer, Azure is assumed to have a huge upside moving forward. The challenge for both will continue to be recruiting enough market ready talent, not only for internal operations, but to join the ranks of the end user companies and be champions and implementors for the given product on the buyer side. Which takes us to how Amazon is working to keep a competitive edge through a more formally trained labor pool.


AMAZON ANNOUNCES PARTNERSHIP WITH GEORGE MASON UNIVERSITY

The current environment for cloud computing closely resembles IT in the late 90's and early 2000's. Back then much of the industry was so new that companies were relying heavily on self taught individuals who were willing and able to continue to learn. That is very much the case now with cloud computing, and the need for talent is so immense both Amazon and Microsoft are offering AWS and Azure certifications for free on their websites. As with any supply and demand scenario, even a partial education in these services can mean an out-sized return when it comes to income.


So, with everything stated in the first 3 points, plus this labor shortage, a university partnership from Amazon should come as no surprise, additionally, it should not be a surprise that it is occurring here in Northern Virginia, which is
essentially
where AWS was born, where Amazon is host to so many data centers, and of course where HQ2 will now reside.


Not only will the program feed Amazon with talent, it will be a stream of more formally trained workers for organizations throughout the area. As a competitive advantage it will also create a network of AWS advocates who will be more likely to push for those solutions over those from Microsoft or Google.


SUMMARY: Altogether you get a flywheel of inevitable steps. Amazon built the tools, then they built the infrastructure to store the tools, now they'll be training the talent to build with the tools and run the infrastructure. All right here in Northern Virginia. There you have it. A massive Amazon presence that didn't even involve a package on your doorstep!


GREATER FALLS CHURCH MARKET SNAPSHOT – ALL ZIP CODES COMBINED
In May the last push to the end of the spring market continued to propel average sales prices higher. As I've mentioned before, despite all the Amazon buzz, prices have been driven by the basic market dynamics of low supply compared to higher demand.

Slender inventories have continued to be the main headline as we cleared the Memorial Day holiday and jumped into the early summer market. One of the biggest sub-plots is the Falls Church condo market. Of 60 condo units currently under contract, 49 were sold in 30 days or less. 38 of those were under contract in 15 days or less.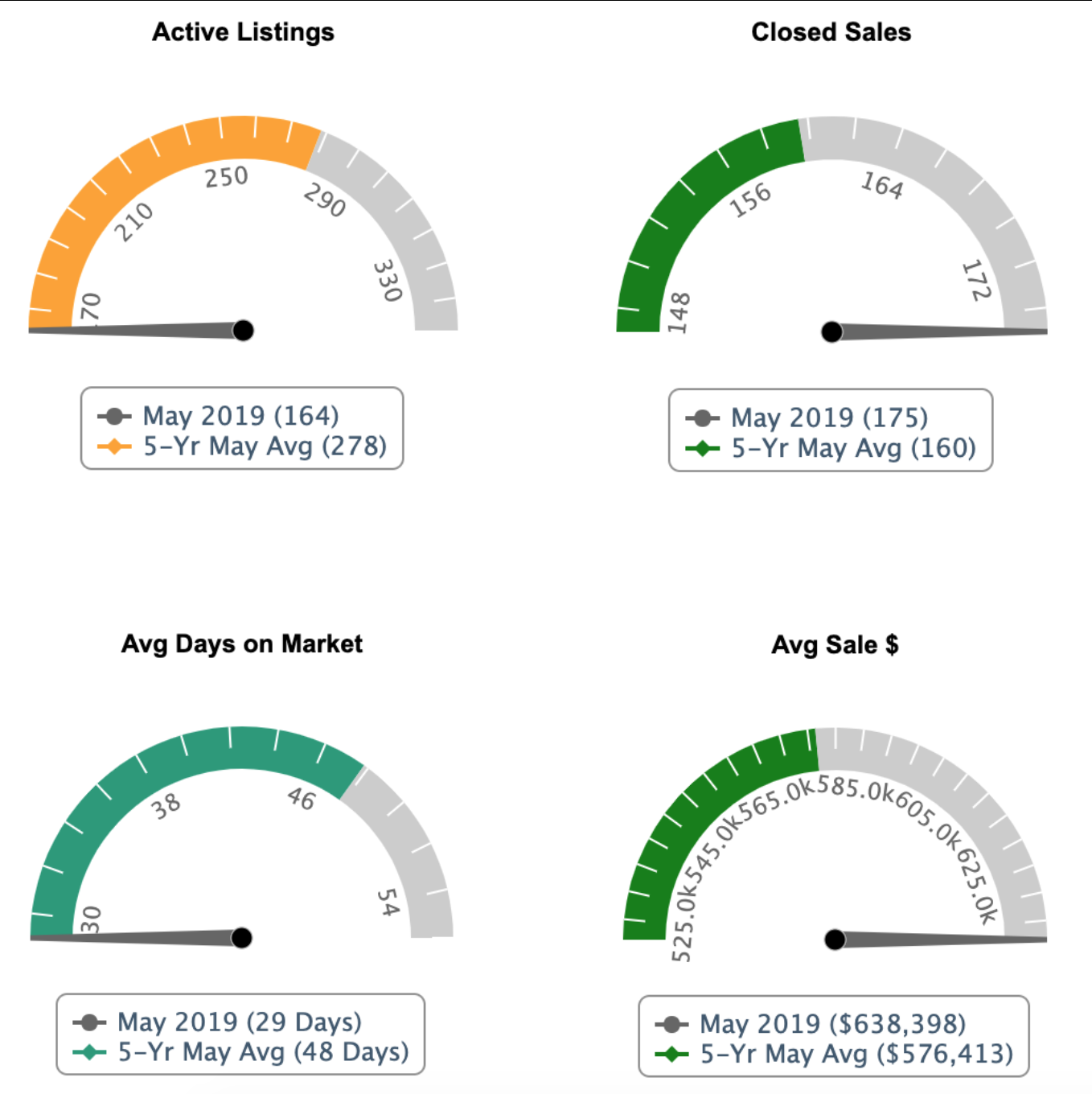 Go here if you would like an estimate of how your home would perform in today's market.