Wow! How time flies. At the time of this posting holiday decoration bins already have a bit of dust, and we're already 1/12 of the way through 2020!
In this month's Newsletter we're going to take what we know from 2019 and look ahead at what we might expect, specifically from Falls Church real estate, this year, and as we approach the end of January we're already getting some early indicators.
If you're new to Falls Church Living, not to worry, we won't spend every month simply looking at the housing market!
2019 RECAP
2019 was something special. Inventory was at 10 year lows throughout Northern Virginia nearly the entire year. While this made for some aggressive contract terms and escalating prices, it also left many buyers still in the mix and ready to pounce as we turned the calendar over.
2020 PREVIEW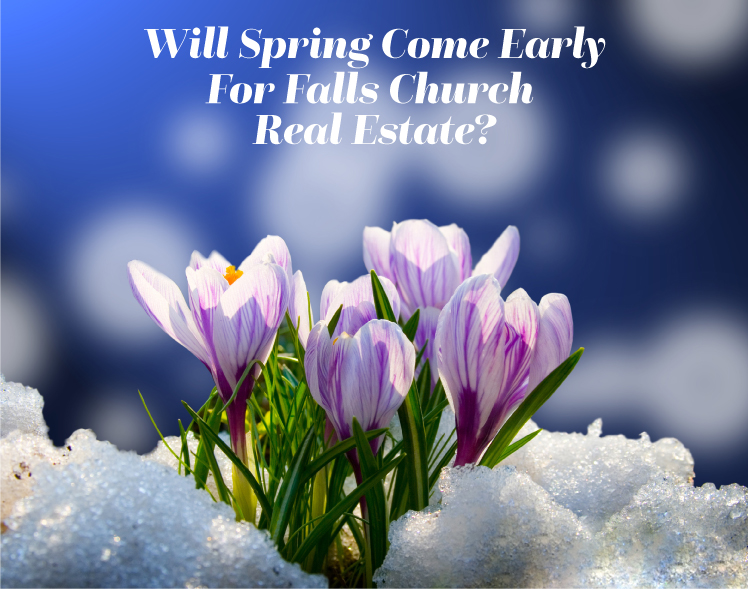 The 2 big questions coming into 2020 are, 1: just how many 2019 home buyers hoping to buy in Falls Church are still out there, and 2: will 2020 inventory actually improve over what we saw last year?
For a start, I think hold over buyers from 2019 aren't going to wait to find out what 2020 inventory does. If they see something, they are going to jump on it without hesitation. I personally have clients waiting with their hands on the line, and feet in the starting gates. If I do, then dozens of other agents do as well.
For those who have a home to sell, this means there is no time too soon to hit the market this year in my opinion. That is not to say the Spring market will come early, I think that will play out in normal fashion, but I (and others) expect February and March to have Spring vibe in terms of level of urgency, packed open houses, and aggressive contract terms.
Already in the past couple weeks we finally saw some new inventory in the City of Falls Church. One home was under contract in just 5 days, another reportedly had over 50 people through the first open house and was under contract in 6 days. Neighboring towns are having the same experience as well, with offer deadlines being added from Arlington all the way to Woodbridge, and homes that have been on the market awhile being scooped up with multiple interested parties.
THE YEAR AS A WHOLE
There is no crystal ball unfortunately, but early market momentum could drive prices up ahead of the full blown Spring Market, setting the table for the Spring to drive prices even further.
What I don't expect to change is the way home buyers have remained selective in their purchase decisions. Even at the most sparse of times in 2019, buyers were passing up on certain options on the market, be that due to location, home condition, surrounding conditions, etc… In a tight market where buyers worry they are over paying and over-comprimising on terms they want to feel, more than ever, that they are at least making an investment that will allow them to break even in the future.
In that light, I don't see the 2020 market becoming so frantic that any seller can simply name their price. Preparing homes for the market in the best way possible and pricing appropriately will be as important as ever. Possibly even more important than usual as, for better or worse, buyers have learned to question homes that last on the market through more than 2 weekends.
HOME TO PREPARE?
If you have a home you plan to sell in 2020, or are just considering selling I have some exciting news! In this market, simply being a Falls Church expert was not enough anymore, as such I have joined Fulcrum Properties Group, a larger real estate team in the area that leverages full time listing coordinators, our own construction company for listing preparation (Juniper Homes), our own staging company to help clients make all best adjustments to decor for the market, and an event minded system for Open Houses that is designed to not just open the doors, but to bring a crowd and foster greater levels of enthusiasm for your home, which in turn creates a greater sense of urgency.
While the market is starting fast, we are still 8-10 weeks from prime Spring selling season, so there is time to bring me and my Fulcrum team in to help put your best foot forward!
NOTE: Fulcrum Properties Group is a team within the Keller Williams Realty, and I will still be operating out of the Falls Church office of Keller Williams, located above Ireland's Four Provinces restaurant.
MARKET RECAP CARDS: