In mid October of last year as we pulled off I-66 at exit 18 in Marshall, Virginia, Blue Ridge Mountains in view, we were excitedly approaching Stribling Orchard for our annual Autumn apple picking excursion. About 50 minutes from our Falls Church, Virginia home, we consider the picturesque escape meandering up and down the lines of apple trees a joy in and of itself, but we could also practically taste the fresh, warm, apple cinnamon donuts, and their famous apple stick pastries. After an hour or so of masked-up picking and gathering our anticipated treats, we'd let our kids select their pumpkins for the season and be on our way. Or so we thought.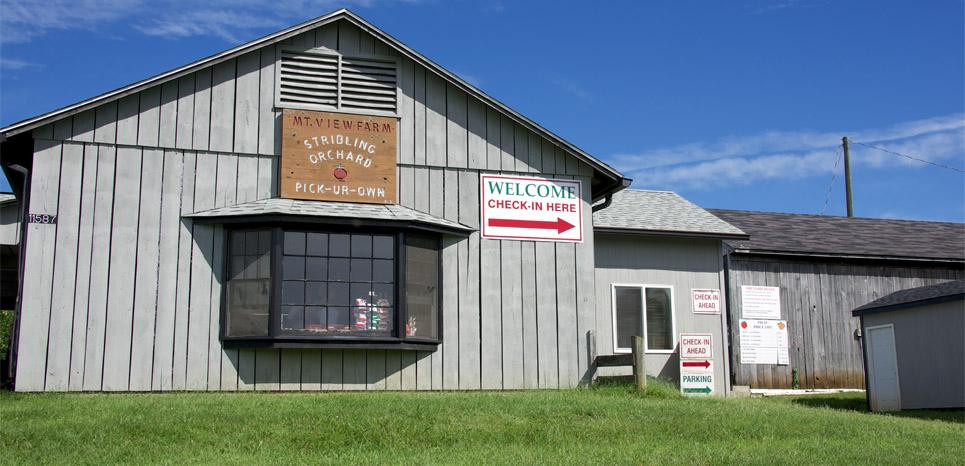 When we pulled up the gates were closed, and there wasn't another car in sight. Little did we know, beyond the struggles with Covid-19 safety considerations, Stribling Orchard lost nearly all of their apple crop in a late frost this year. With that 1-2 punch, plus a barn fire, the owners opted to remain closed for last year's picking season. Though disappointed in our unexpected change of plans, and feeling worried and saddened for our friends at Stribling, we were not deterred. As it happens there is another orchard, Hartland Farm, just a few minutes away on the other side of I-66. We had never been, but we were up for the new adventure, and Hartland Orchard did not disappoint!
The reality is, my family and I could have had a number of easily accessible outings that day, including innumerable back-up plans. For those of us living in Northern Virginia this is the active lifestyle that is open to us, which is especially beneficial during the Covid-19 pandemic. This lifestyle where we can drive 30 minutes one direction and walk the Mall in Washington, DC or visit the National Arboretum, or drive 45 minutes to an hour the other way and hike some of the country's most coveted trails, drop into a place like Middleburg for a tasty sandwich, or hop on Skyline Drive is somewhat of an uncommon find nationally. A find made all the more attractive when you apply the undercurrent of a robust and increasingly diversified jobs market. It is this combination that not only has Northern Virginia enduring the pandemic better than most economically, but could be what allows the region to represent the blue print for the future of work. As we turn to the 1 year mark of the initial shut-downs we take some time to unpack this idea.
NORTHERN VIRGINIA – A BLUE PRINT FOR POST PANDEMIC LIFE?
JOBS – Resting on the backbone of the internet itself (roughly 70% of the world's internet traffic goes through data centers in Loudoun County), Northern Virginia's expanding urban outposts such as Reston, Tysons, and "National Landing" are offering a growing number of desirable, well paying jobs from the likes of Google, Amazon, Audi/Volkswagen of North America, Microsoft, and others. This increasingly robust economy of remote friendly jobs, plus those outdoor adventures mentioned above at its finger tips, may have the region uniquely positioned for this moment we find ourselves in, and just as importantly, for what comes next.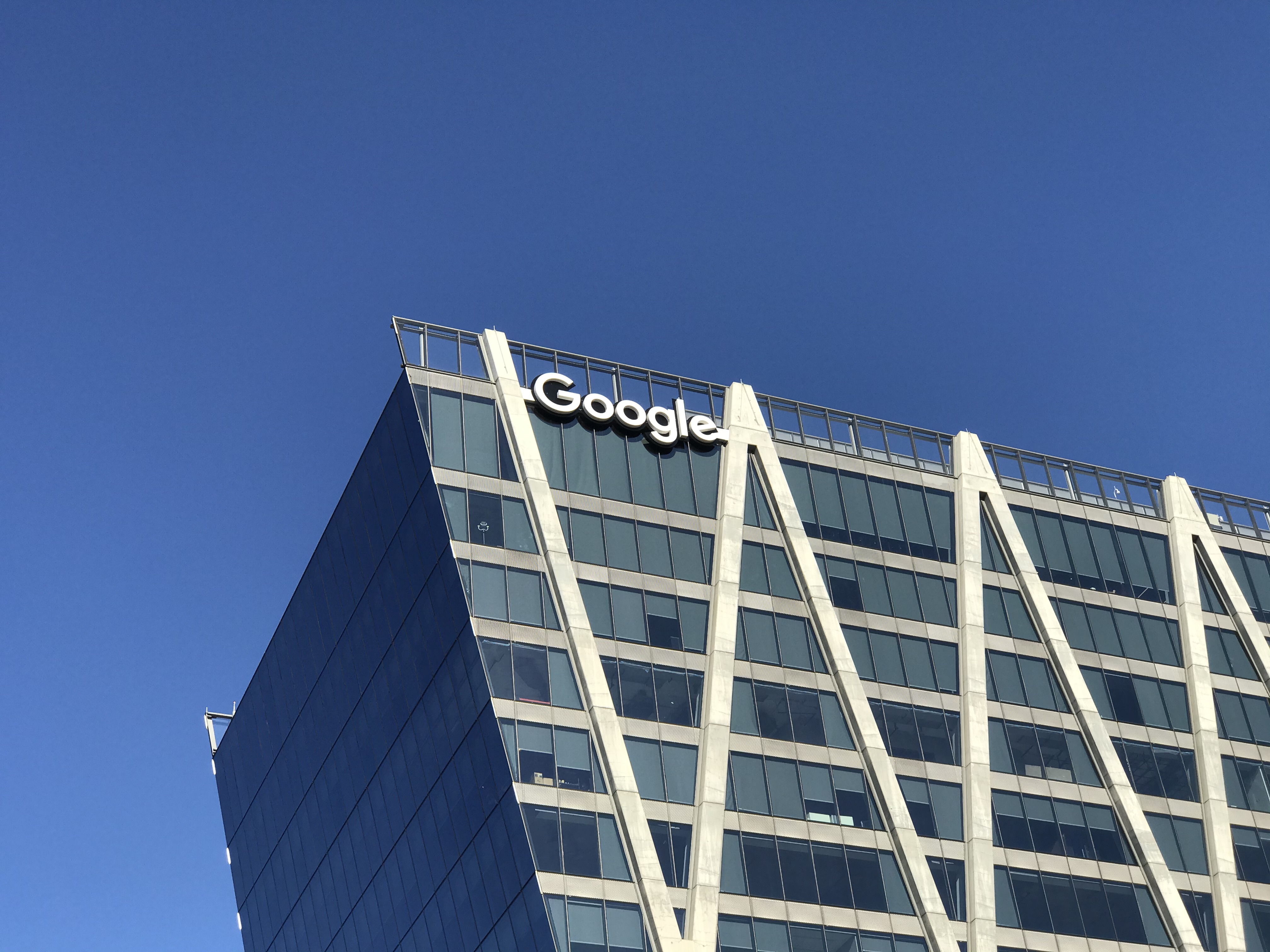 Well before "COVID-19" entered our lexicon, heading west on the Dulles Toll Road had begun to feel quite a bit different than it did just 5-10 years ago. Along with many other changes since the opening of phase 1 of Metro's Silver Line extension, the Google logo has loomed large over the Wiehle Avenue exit for over a year now from the top of the W shaped Reston Station Development. The company relocated their regional office from elsewhere in Reston in 2019. One might consider this a case of bad timing given the current circumstances, however, In the last several months others have made known their intention to increase their office space footprint in Northern Virginia as well. This even after many of those companies, including Google, announced permanent telecommuting options in 2020.
In November (2020) Microsoft, one of those companies to announce the adoption of a permanent Work From Home option, simultaneously committed to add an additional 45,000 square feet to its Reston office footprint.
Audi/Volkswagen of North America, currently in Herndon, announced plans to relocate their US headquarters to Reston, signing up for 196,000 square feet at the new location, 11,000 more than their current home in Herndon.
Meanwhile, Amazon has made it clear that they have no intention of reducing the planned footprint of their HQ2 location in Arlington. In fact, the site actually expanded when in September, capitalizing on the struggles Covid-19 has brought to the hospitality sector, the company purchased the Residence Inn by Marriott in Pentagon City, with plans to demolish what had been a struggling but still operational hotel and wrap the lot into the HQ2 development. More recently Amazon released renderings of what would become their flagship "Helix" building. A building certain to become a global phenomenon, let alone a local marvel. [One caveat here is that Amazon has since made it public that the post pandemic remote vs. on-site future of their workforce remains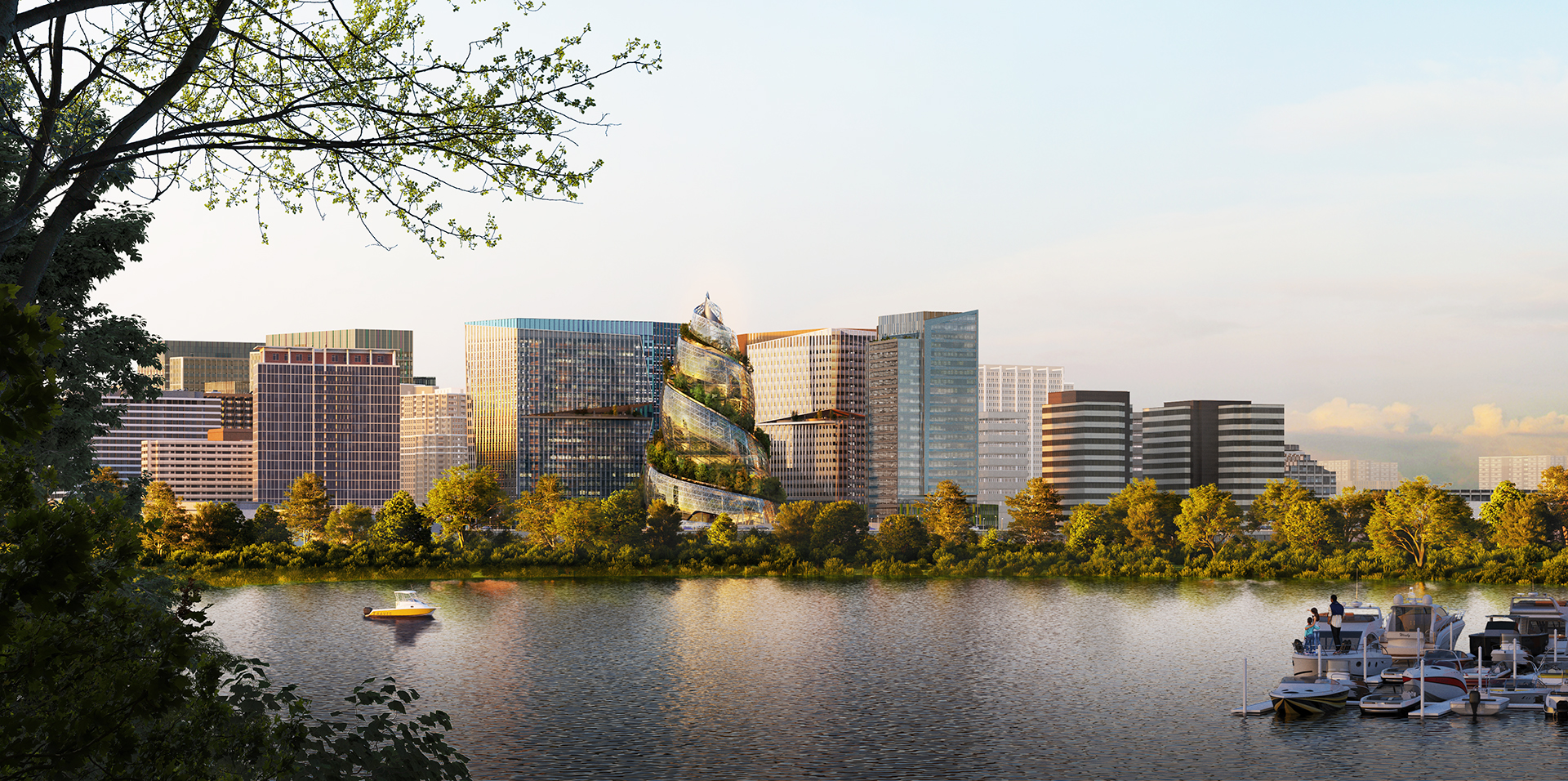 Finally (at least for making our points here), on January 5th news broke that Microsoft would be leasing still more office space in Northern Virginia. This time it would be a lease for 180,000 square feet of space in Rosslyn for a regional sales hub. In the report Microsoft has said they expect a more flexible work environment surrounding the new hub than what would have been the case pre-pandemic.
As those companies offer flexible work schedules that allow employees, many of whom are also playing co-pilot for virtual classrooms, to stay productive while working from home, these moves call in to question just how flexible those roles will remain post pandemic. A study out of the University of Chicago's Becker Friedman institute released in December suggested that approximately 22% of woking days will be remote post pandemic, compared to nearly 50% during, and 5% prior. That said, this recent grab for office space could also simply be a bellwether for just how much these companies plan to grow their overall presence in the region in terms of employee count, so much so that they will need the additional space even in a world where there is a permanent work-from-home option as well.
HOUSING – The other side of this theoretical blueprint is the region's housing stock. During the pandemic much has been made about access to green spaces and good wifi at home. Such easy access to outdoor and small town attractions has spurred a robust exodus from urban centers like New York City and San Francisco. If you can't leave the house to eat out with friends, and you can't go to the office, why coop yourselves up in a Manhattan high rise? Locally, as offices and school buildings remain closed (either in full or in part), and now that we have a year of proof that telecommuting can work for far more people than we thought, a couple of questions now loom. Will Northern Virginia and DC residents also re-examine their living spaces and look for larger yards (or yards at all), and more ready access to adventures beyond the home? Will more residents double down on the relocation and look for jobs outside of the District and closer to their new (or already existing) homes?
From National Landing to Ashburn you have access to all the green spaces and adventures people are leaving places like New York City to get, but while also having top tier jobs right down the road (or the Metro line, or the bike trail) for those days where working from home isn't possible, or the best option. We have two major airports to easily get anywhere in the country (or around the world) someone may need to go, both accessible by train soon. From a small business and even small chain restaurant perspective, there is an environment where, whether someone is working from home OR working from their office they may be just as likely to stop in for a sandwich, or a afterwork happy hour (either with colleagues or with neighbors) at the same spot either way, making for a unique win/win for businesses.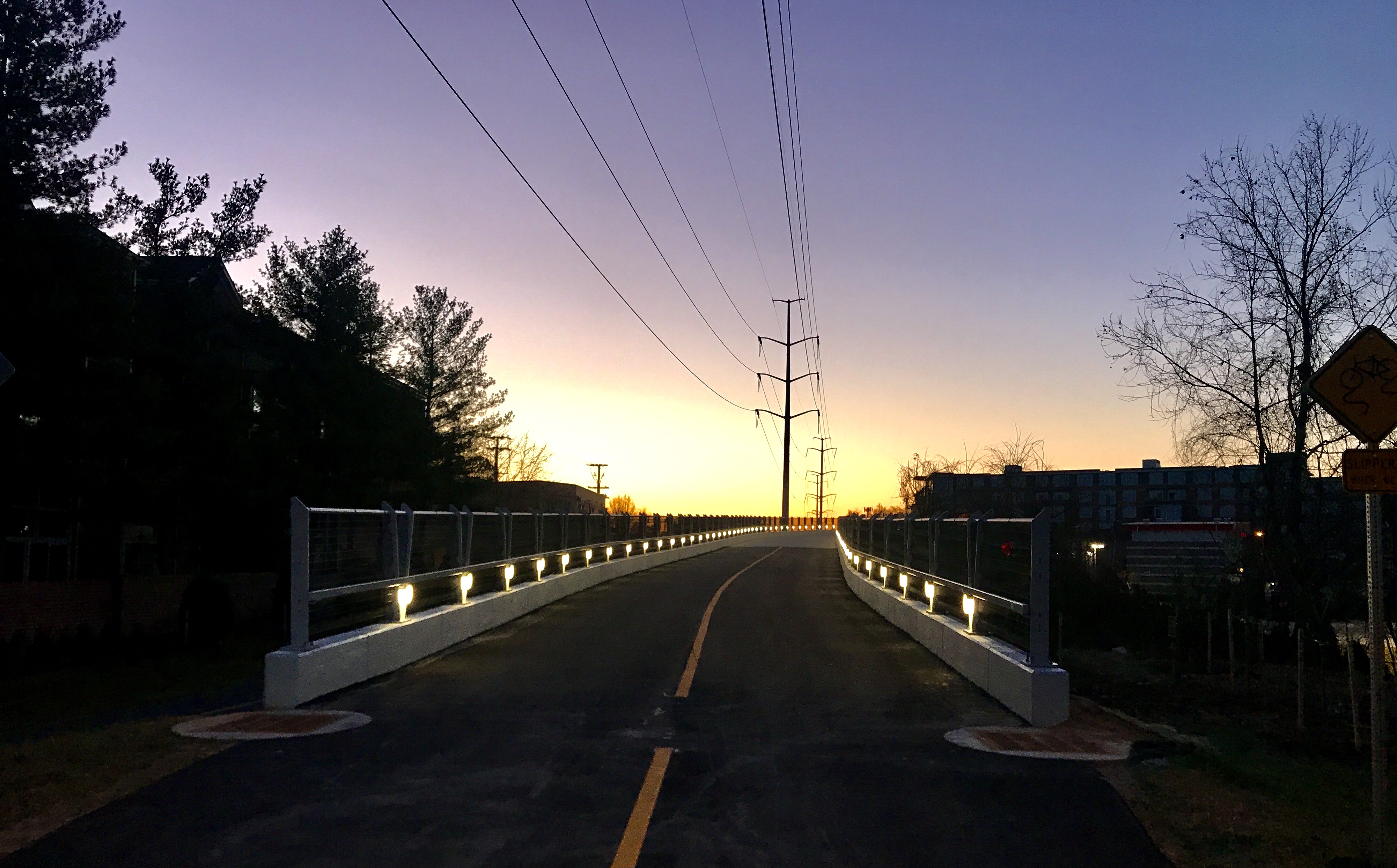 The existing and growing housing inventory is what really glues this all together. In Northern Virginia you have everything already discussed, plus a housing inventory of largely detached single family homes, townhomes, and low rise condo communities with abundant green space, state and nationally ranked schools, and ample biking and walking trails. The pace of new home building has continued to pick up, particularly in Loudoun county, and in mixed-use projects such as Founders Row in Falls Church. Add back in the ability to easily work from home or pop on your bike and head over to the office down the road before your afternoon hike along the Potomac and you have a recipe for handling whatever the future of office space may hold.
TOGETHER – What we have before us, perhaps, is a post pandemic work/life structure that has already been long underway in Northern Virginia that could indeed serve as a blueprint for other fast growing metropolitan areas around the country. All we needed locally was the nudge to tap in to this potential that we have received by being forced to test the limits of our work from home capacity.
In the end we will find the office is far from dead, and in fact I would not be surprised to see a period of time where more people than expected return to office life before settling in to a new rhythm of home/office balance.
•••••••••
IMPORTANT ACKNOWLEDGEMENTS
At the time of this post over 520,000 American lives have been lost to Covid-19. Hundreds of thousands more have lingering symptoms, some of which may be permanent or chronic. As we take this moment to look ahead, we fully acknowledge that we are still in the thick of a disastrous disease, the loss from which is nearly impossible to comprehend.
It is also no secret that we are experiencing record low housing inventory that is making things extremely challenging for homebuyers, which is almost guaranteed to mean this post pandemic vision is not one that will be accessed equitably. This should make affordable housing a key element within current and future developments within the region.